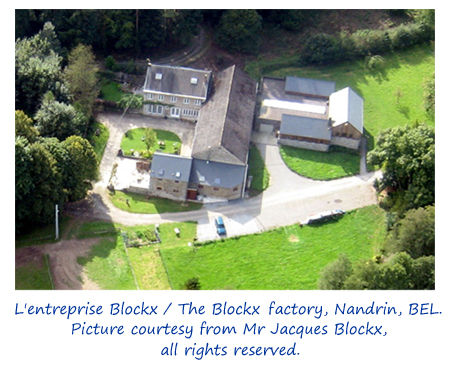 Une première mondiale : le 12 septembre prochain, le fabricant belge de couleurs Jacques Blockx et l'artiste international Roland Palmaerts ouvriront conjointement les portes de l'entreprise Blockx au public. Au programme de cette journée :
de nombreuses démonstrations réalisées par certains de nos plus grands artistes contemporains : Viktoria & Slava Prishedko (aquarelle, UKR), Franco Fortunato (huile, ITA), Odette Feller et Roland Palmaerts (aquarelle, BEL),

une visite de l'entreprise en compagnie de Jacques Blockx, ingénieur chimiste, à la découverte des processus de fabrication et des célèbres trycylindres en pierre,

une séance de Questions - Réponses sur la couleur avec Jacques Blockx,

un essai libre des couleurs (aquarelles, pastels et huiles),

sans oublier diverses projections, animations, conférences et la présentation des nouveaux DVD de Roland Palmaerts et Odette Feller.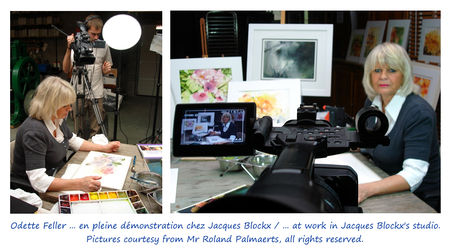 A world premiere : on 12th September, the Belgian colourman Jacques Blockx and the international artist Roland Palmaerts will together open the doors of the Blockx factory. On the programma :
numerous demonstrations made by some of our greatest contemporary artists : Viktoria & Slava Prishedko (watercolour, UKR), Franco Fortunato (oil painting, ITA), Odette Feller et Roland Palmaerts (watercolour, BEL),

a factory tour with Jacques Blockx, chemical engineer, to discover the manufacturing processes and see the famous grinding on stone mills,

a "Questions & Answers" session about colour with Jacques Blockx,

a free test of colours (watercolour, pastel and oil colour),

a lot of projections, animations, conferences and the introduction of Roland Palmaerts and Odette Feller's new DVD's.
---
Lire un précédent article consacré aux couleurs aquarelle Blockx / Read a previous post about Blockx watercolour paints.
Prix (animations, barbecue, boissons et autres avantages exclusifs inclus) : 55,00 EUR. / Price (animations, barbecue, drinks and other exclusive advantages included) : EUR. 55,00.
Pour plus d'information, merci de contacter / For more information, please contact : Roland Palmaerts ( palmaertsroland@yahoo.fr )