Ce dernier dessin est le cinquième de la "Série Danse". Cette fois, je me suis intéressée au mouvement et plus particulièrement au saut.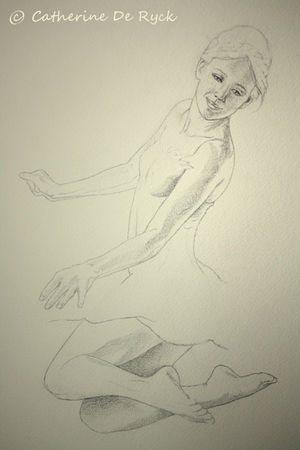 "The Swan's Lake", croquis / sketch. 2010. Toute reproduction, totale ou partielle, est strictement interdite. Any (total or partial) reproduction of this picture is strictly forbidden.
This new drawing is the fifth of the "Dance Series". This time, I was interested in movement and especially jump.