Le vernissage du premier salon des Aquarellistes en Nord s'est déroulé hier soir à Marcq-en-Baroeul, France. Comme vous pouvez le voir sur les photos ci-dessous, de nombreux visiteurs étaient présents. Un réel succès ! L'exposition propose environ 100 oeuvres dans une grande diversité de styles. L'aquarelle est travaillée de multiples façons et appliquée sur des supports différents tels que le papier, la toile ou encore le bois. Toutes ces approches contribuent à la richesse de l'événement et nous démontrent une fois de plus la grande versatilité du médium.
Plusieurs démonstrations d'aquarelle auront lieu au cours de la semaine à venir. Visitez le site Internet de l'association pour plus d'informations.
Merci à tous les membres d'Aquarellistes en Nord qui ont aidé au succès de ce premier salon d'aquarelle.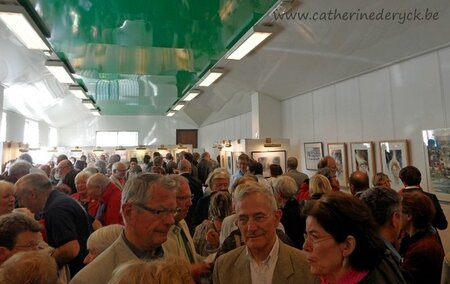 Aquarellistes en Nord : vernissage / opening ceremony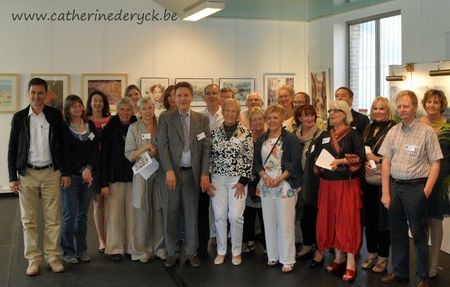 Les membres d'Aquarellistes en Nord / The members of Aquarellistes en Nord
The opening ceremony of the first Aquarellistes en Nord's exhibition took place yesterday in Marcq-en-Baroeul, France. As you can see on the pictures, it was a real success as many people attended to the show. The exhibition proposes around 100 paintings in a wide variety of styles. Watercolour is handled in different ways and applied on several supports such as paper, canvas and wood. All these approaches contribute to the quality of the event and show up, once again, the great versatility of this medium.
Several watercolour demonstrations will take place during the week, please visit the association's website for more information.
A huge thank you to all the members of Aquarellistes en Nord who helped to the success of this first watercolour exhibition.