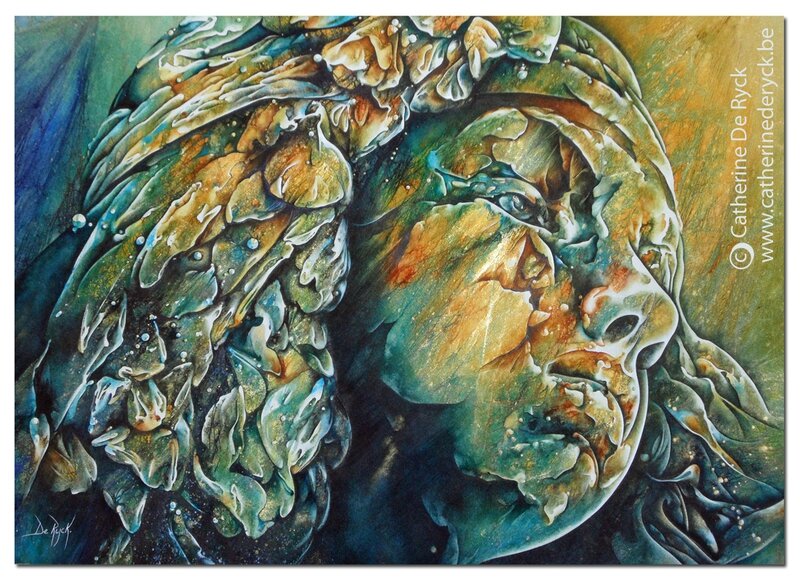 Hopes and Fears. Aquarelle / Watercolour. Saunders-Waterford, 36x51 cm. 2014.
Cette question revient souvent parmi vos messages et commentaires : pourquoi choisir de peindre des portraits déstructurés, texturés et/ou parfois endommagés ?
Le personnage, les expressions et l'interprétation des émotions m'ont toujours fortement intéressée. Lorsque j'ai choisi de centrer une partie de mon travail sur le portrait, j'ai pensé à ce qui capte habituellement mon attention lorsque je regarde un visage et il existe un mot pour cela : l'authenticité. Nous sommes tous influencés par les événements qui se produisent au cours de notre vie, par les sentiments qu'ils provoquent et parfois la manière dont ils façonnent notre personnalité et lui permettent d'évoluer. Les émotions marquent également un visage de manière plus ou moins visibles : expressions, rides, cicatrices, ... C'est exactement pour cette raison que les "failles" sont intéressantes : elles signifient tellement plus de choses qu'un visage lisse et sans défaut, elles sont un vecteur d'émotion.
Une fois ce constat dressé, j'ai cherché comment accentuer ces failles. Et c'est là que j'ai fait appel à mon second intérêt en peinture : la texture. J'ai expérimenté plusieurs techniques avant de trouver la plus adéquate. Hopes and Fears est la sixième aquarelle de cette série de portraits. Elle évoque le dilemme auquel la jeunesse d'aujourd'hui se trouve confrontée, pleine de rêves pour son futur mais aussi devant faire face à la réalité du monde qui nous entoure. Ces espoirs et ces craintes traceront la voie de chacun tout au long de sa vie.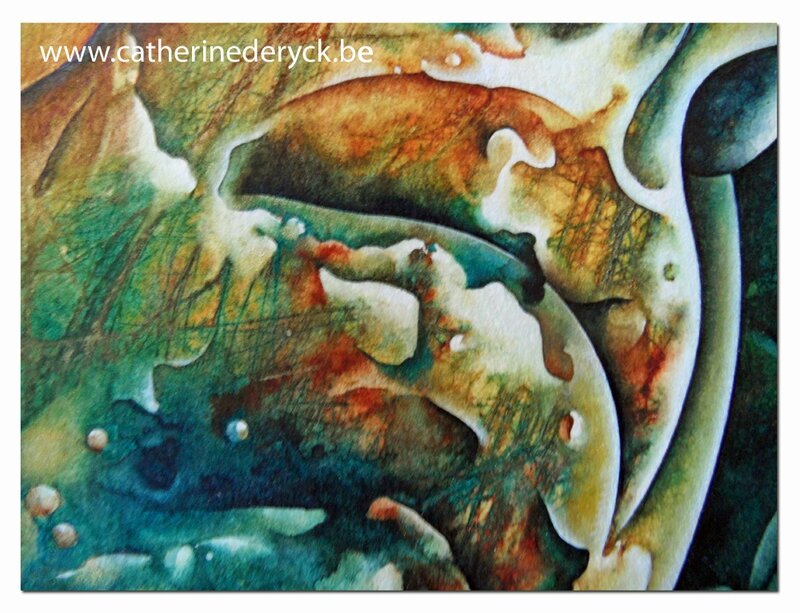 Hopes and Fears. Aquarelle / Watercolour. Saunders-Waterford, close-up.
I've been asked several times why I choose to paint deconstructed, textured and/or sometimes damaged portraits. Well, THAT is a question.
People, facial expressions and emotions have always interested me. When I decided to focus my work on portraiture, I thought about what does usually draw my attention when I look at a face and I have a word for it: authenticity. We are all influenced by the events that happen in our lives, by the way they make us feel, sometimes the way they build up our personnality and make it evolve. Emotions also mark a face: expressions, lines, wrinkles, scars... And this is exactly why "cracks" are interesting, they mean so much more than a "pretty flawless face", they lead to emotions.
Once I knew that, I needed to find a way to accentuate these cracks. And here came my second interest in painting: texture. I tried several techniques before finding the right one that worked for me. Hopes and Fears is the sixth portrait painted in this watercolour series. It refers to the dilemma of today's youth, full of hopes and dreams for their future but also confronted to the world's reality. All these hopes and fears will trace their way through life.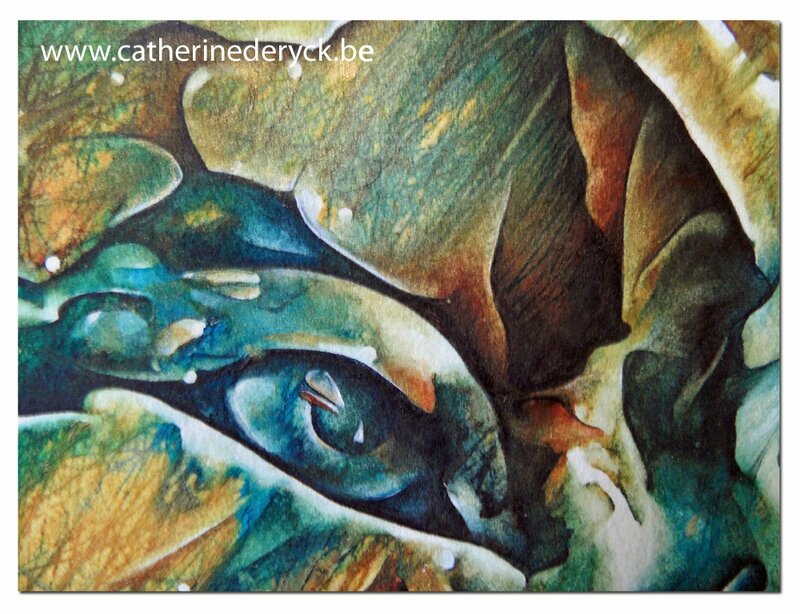 Hopes and Fears. Aquarelle / Watercolour. Saunders-Waterford, close-up.