Plus qu'un simple bien de consommation accroché au mur, j'aime à croire qu'une oeuvre peut aussi modestement contribuer à changer le monde et à apporter une bouffée d'oxygène à quelqu'un. Et ceci pas uniquement pour son propriétaire mais aussi pour tout un chacun. L'Art, sous toutes ses formes, le peut.
Voilà pourquoi je soutiens et je participe activement à Twitter Art Exhibit. Le concept est très simple: l'exposition présente des oeuvres d'art originales réalisées au format carte postale et offertes par des artistes partout dans le monde. 100% des bénéfices des ventes sont directement reversés à une association caritative.
Cette sixième édition de Twitter Art Exhibit aura lieu à la Trygve Lie Gallery de New York. Les oeuvres seront exposées et vendues au prix de $35 chacune durant le vernissage, jeudi 31 mars, jusqu'au 21 avril 2016. L'événement est ouvert au public et l'exposition est accessible gratuitement.
En 2016, Twitter Art Exhibit a choisi de soutenir le Foster Pride's Handmade Program. Depuis 1993, Foster Pride, qui a été citée comme "l'une des 4 meilleures associations caritatives de New York City" par CBS.com, a aidé 10.000 enfants et adolescents placés en famille d'accueil grâce au partage des expériences / connaissances et du développement de la sensibilité artistique. L'argent récolté par Twitter Art Exhibit sera utilisé en soutien au Foster Pride's Handmade Program, une initiative par laquelle les jeunes filles placées en famille d'accueil apprennent à créer et à développer la vente de créations uniques réalisées au crochet. Leurs magnifiques écharpes, couvertures, chapeaux... sont vendus en ligne sur Etsy et dans plusieurs boutiques situées à New York et Paris. Tous les bénéfices sont reversés à ces jeunes filles talentueuses. Pour elles, dont les possibilités de formation et les opportunités sont peu nombreuses, le programme est un tremplin qui leur apprend à développer des compétences entrepreneuriales et qui valorise leur perception d'elles-mêmes et de leur vie. L'exposition est totalement prise en charge par une équipe d'organisateurs et d'artistes bénévoles.
Tous les artistes, amateurs ou professionnels, de tous niveaux confondus, sont invités à participer. Si vous désirez rejoindre l'aventure, lisez les conditions de participation sur le site web de Twitter Art Exhibit.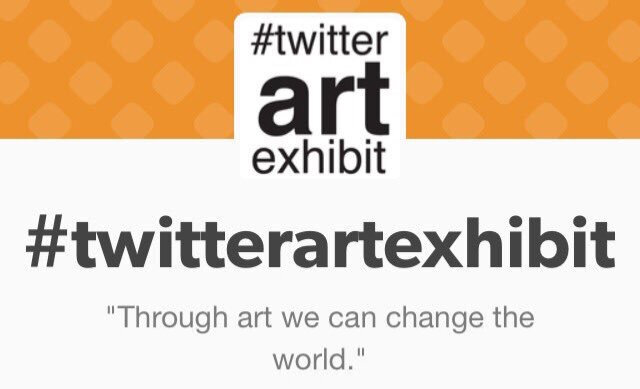 More than just being a nice work hanging on the wall, I like to believe that a painting can also contribute to change the world and to bring a breath of fresh air to somebody. Not only to its owner but also the one who will benefit from it. All art forms should.
This is the reason why I support and take part in Twitter Art Exhibit. The idea is pretty simple: the exhibition features original postcard-sized art created and donated by artists from all around the world. 100% of proceeds from art sales will be directly donated to a charity organization.
The Twitter Art Exhibit 2016 will take place at the Trygve Lie Gallery, in New York City. Postcard-sized artworks will be displayed and sold at a price of $35 each on opening night, Thursday March 31st through April 21st, 2016. This event is free to attend and open to the public.
In 2016, the chosen charity is the Foster Pride's Handmade Program. Since 1993, Foster Pride, which was named "one of New York City's 4 best charities" by CBS.com, has helped over 10.000 children and teens in foster care, through mentoring relationships and the arts. Money raised from the Twitter Art Exhibit will be used in support of Foster Pride's Handmade Program, in which young women in foster care learn to create and market a unique line of crocheted goods. Their beautiful scarves, hats, blankets and more are sold online at Etsy and in boutiques in New York and Paris, and all proceeds from sales go to these talented teens. For children in the foster care system who have few opportunities, the HandMade program teaches valuable entrepreneurial skills and can change the way a teenager thinks about herself and her life. The entire exhibit is carried out by an unpaid, volunteer corps of organizers and artists.
Artists of all career levels are encouraged to participate. If you wish to join the adventure, please read and follow the submission guidelines on Twitter Art Exhibit website.