Fernand Thienpondt - Aquarelle / Watercolour.
Fernand Theinpondt considère l'aquarelle (et toute forme d'art) comme une manière de vivre plus intensément, en apprenant à mieux voir et sentir ce qui nous entoure. Cela transparaît surtout dans ses observations de la nature, plus précisément dans ses marines. L'artiste a habité 6 ans au Coq-sur-mer pendant sa jeunesse et a fait son service militaire chez les Marines, à Ostende.
Par ailleurs, l'être humain, intégré dans son environnement, reste central dans son approche artistique. Dans ses œuvres, il s'efforce de créer des scènes captivantes grâce à la combinaison de quatre éléments : la lumière, le choix des couleurs, l'atmosphère et le mouvement.
Découvrez son travail et visitez son site.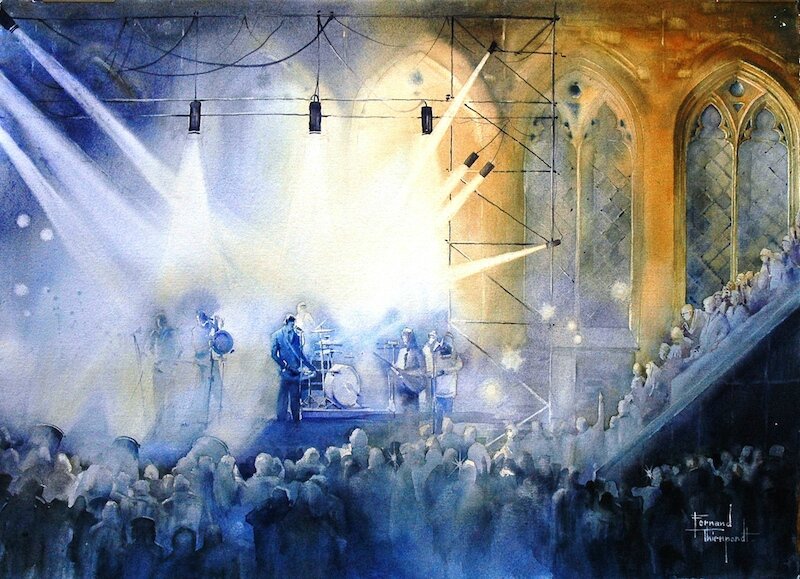 Fernand Thienpondt - Aquarelle / Watercolour.
Fernand Thienpondt considers watercolour (as any other artform) as a way to live more intensely, where the artist better learns to see and feel what surrounds him. This philosophy shows through his observations of nature, more precisely in his marine paintings. During his childood, the artist lived in Coq-sur-mer for 6 years and he entered military service with the Marines, in Ostend.
Besides, the human being evolving in his environment is a central theme in is artistic approach. In his works,Fernand Thienpondt tries to create captivating scenes using a combination of four elements: light, choice of colours, atmosphere and move.
Discover his work and visit his website.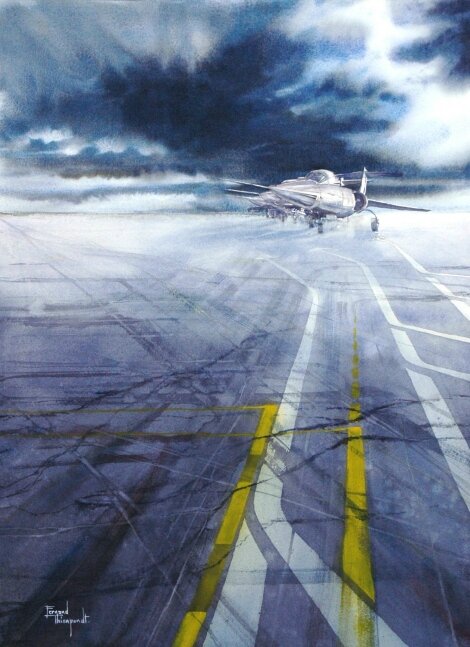 Fernand Thienpondt - Ready to Fly. Aquarelle / Watercolour.