Je vous donne rendez-vous du 9 au 18 octobre, à la Galerie du Beffroi de Namur, pour la prochaine exposition des Aquarellistes Francophones de Belgique. Les deux aquarelles dont vous pouvez apercevoir un détail ci-dessous ont été présentées et retenues par le jury.
L'exposition proposera une double scénographie, un espace sera en effect consacré au patrimoine belge alors que le second présentera des oeuvres au thème libre. Des stages seront également proposés pendant toute la durée de l'exposition. Un événement incontournable à noter dans votre agenda !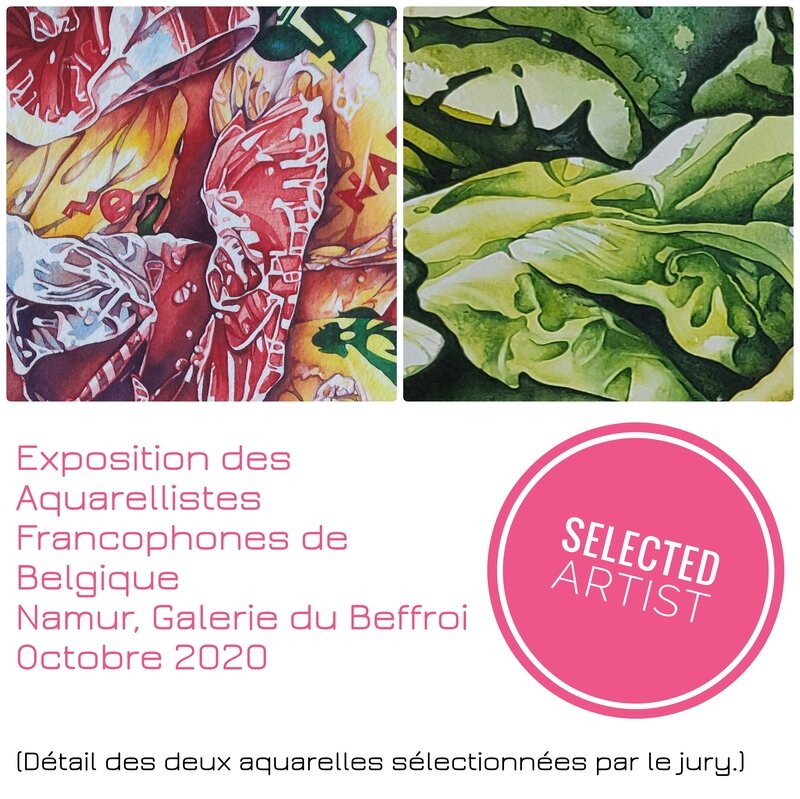 Shall we meet between 9th until 18th October, at the Galerie du Beffroi, Namur (Belgium), for the next exhibition organized by the Aquarellistes Francophones de Belgique? Both watercolour paintings presented above, in a close-up view, were submitted and selected by the panel of judges.
The exhibition space will be divided into two rooms, one will be dedicated to the Belgian heritage and the second will present theme-free watercolours. Lots of workshops will also take place during the exhibition. An unmissable event to note in your agenda !